Haircolour
Redken | 06/05/2019
TOPICS:
Everything You Need To Know About Covering Grey Hair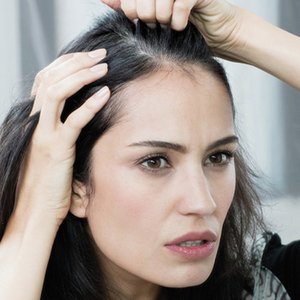 Redken has got you (and your greys) covered. Here's what you need to know about the best ways to achieve perfect grey coverage.
Whether you're trying to conceal a few pesky silver strands or need to hide a more significant amount of grey hair, it's important to understand exactly what type of hair colour techniques are best for dealing with greys. When hair stops producing colour and turns grey, the outer layers of the hair known as the cuticle also start to get thicker, explains Redken Artist George Garcia. This can make the hairs more resistant to absorbing dye, making grey coverage potentially more challenging than other colour processes. Happily, Redken has got you (and your greys) covered. Here's what you need to know about the best ways to achieve perfect grey coverage.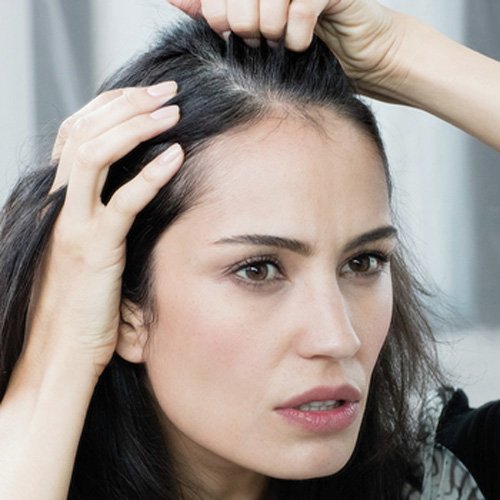 WHATS THE BEST WAY TO COVER GREY
To boil it down, there are essentially two different types of colour your colourist can use to cover grey hair—demi-permanent or permanent. Demi-permanent hair colour options, like Redken's range of Shades EQ acidic hair colour, deliver non-permanent pigment that will gradually fade over time. "Demi-permanent colours don't cover the grey so much as they colour it, making grey hairs blend in more with the overall colour and look almost like a highlight," explains Redken Artist Jason Gribbin. The big benefit to taking this route is less maintenance. With demi-permanent hair colour, the grow-out process is much less noticeable, and you'll be able to go longer in between salon appointments.
WHAT IS PERMANENT COLOUR?
On the other side of the spectrum is permanent colour, which completely covers grey hair, delivering a more solid and uniform result, says Gribbin. His analogy? Picture a piece of wood. Staining it would have the same effect as demi-permanent colour—you'd still be able to see the natural grain and there'd be variation in the shades and tone. Permanent colour would be like taking brown paint and painting the board so that it's totally and completely covered.
SO WHY IS PERMANENT COLOUR THE BEST WAY TO COVER GREY HAIR?
"When you want that immediate satisfaction of leaving the salon and no longer seeing any greys whatsoever, permanent hair colour is the way to go," says Gribbin. If that sounds like your hair colour goal, talk to your colourist about Redken's Color Gels Lacquers permanent hair colour. The low-ammonia formula packs exceptional grey coverage, resulting in maximum grey coverage and high shine results, no matter what percentage of grey you have in your hair.
REMIND ME: WHAT IS A SINGLE PROCESS HAIR COLOUR APPLICATION?
Grey coverage with permanent colour often requires a single process hair colour service. With a single process service, your colourist will apply the colour, let it sit and process, then rinse it off and you're good to go. Compare that to a technique such as highlighting, where, post-rinse there's usually another type of colour (such as a gloss) applied. So yes, while permanent colour may require slightly more frequent trips to the salon because those new greys will be more noticeable once they start to appear, the benefit is that those single process colouring appointments to cover your greys will be short and sweet.