Beanies, scarfs, and earmuffs—oh my! Bundling up for the winter usually means forgoing any sense of style as soon as the temperature begins to drop. This winter, keep your hairstyles on point while keeping your ears, head, and neck toasty and warm - by opting for cute hairstyles that pair well with any accessory. There are heaps of ways to upgrade your day-to-day hairstyles to accommodate your favourite winter wear. Keep hair out of your face and tangle free (no matter how gusty it gets) with these hairstyles for cold weather.
Double Dutch Braids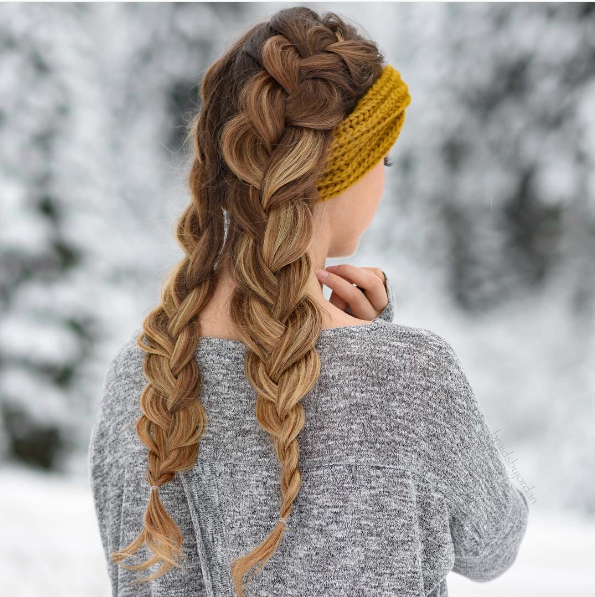 Get The Look: We all know the wind can be pretty brutal during the cold winter months, and having hair whip across your face isn't ideal. The best hairstyles for winter keep you comfortable while looking cute. If you're looking to keep your hair up and out of the way, Dutch braids are a stylish solution. For those not familiar with Dutch braids, they are exactly like French braids except that you weave the strands underneath one another instead of on top. It's super simple!

Start off by parting your hair in the center in order to get symmetrical braids. From there, Dutch braid both sections of your hair, beginning at your hairline and working your way down. Notice that your baby hairs aren't staying in place while you're braiding? Use a lightweight hairspray like Fashion Work 12 Versatile Working Spray to help add grip and texture to your strands while you braid. It'll also help to make all those stubborn hairs stay in place.

Once you get to the end of your hair, secure the section with an elastic to finish off the style.
High Ponytail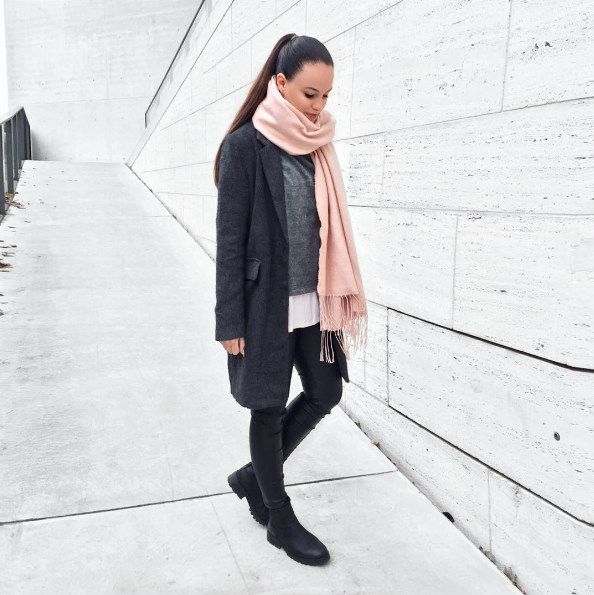 Get The Look: For a polished look that won't get in the way of scarves or earmuffs, high ponytails are one of the best hairstyles for winter. Keep all eyes on your style by pairing your favourite turtlenecks with this sleek look.

Start by boosting your hair's shine, using a hydrating shampoo and conditioner from the All Soft range (or Color Extend range for colour treated hair) in the shower. From there, apply a 5-cent coin amount of Multi Benefit Oil For All to your ends to help give your hair extra vibrancy, smoothness, and manageability, before blow-drying. Now that your strands are looking glossy, pull your hair into a high ponytail and secure with an elastic. To complete the look, use Shine Flash Glass-Like Shine Spray along your roots for added dimension and gleaming results.
Double French Braid Buns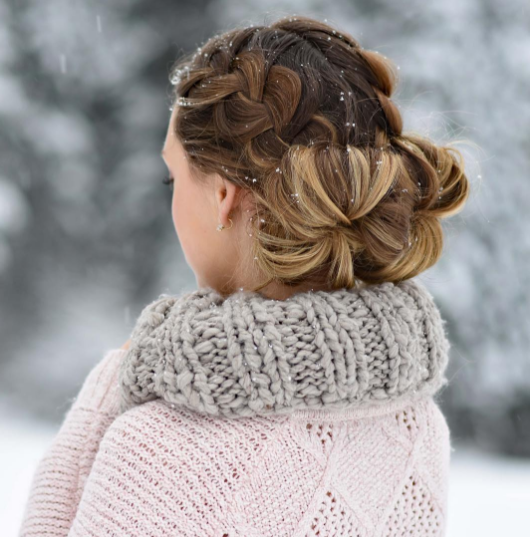 Get The Look: For those days when you want to do a little extra, double French braided buns are a cute winter hairstyle which enhance any look.

Start off by parting your hair in the center and securing one section to the side with an elastic. From there, spritz the section with dry shampoo - this gives hair more texture and grip as you work. Once the product has dried, French braid the section from your hairline to nape of your neck.

From there, continue braiding normally for a few extra loops to keep the braid secure. Next, wrap the rest of the hair into a low ponytail. Repeat the same process on the other side for symmetry.

Now that you have two braid-ponytail combos, grab a teasing comb and gently backcomb the ends of your hair for added va-va-voom volume. After your hair is teased to your heart's content, wrap the ends into a small bun at the nape of your neck and secure with as many bobby pins as needed. Voila – you know have a head-turning style that will make everyone envious of your mastery hair skills. Check out the tutorial here for a more in-depth tutorial on the style.
Side Braid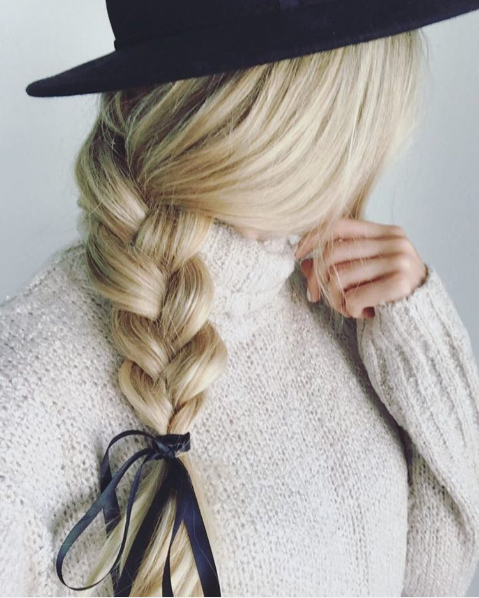 Get The Look: Cute, easy winter hairstyles keep you in style while allowing access to warming accessories like scarves or beanies. The side braid is a classic go-to that secures everything in place to have you looking polished all-day long.

To start off this classic look, gently tap a mattifying hair powder into your hands and apply it to the ends of your hair. This will help to give your strands extra grip while you braid and create a more polished looking result. Once the powder is applied, braid your hair from the nape of your neck down and secure with an elastic. If you're looking to give your plait more volume, simply pull on the outer sections to create the appearance of a fuller braid.

After your style is secure, reach for a silk ribbon and tie it into a bow to hide your elastic. This small touch helps to elevate the style and adds a sense of glamour.
Braided Bun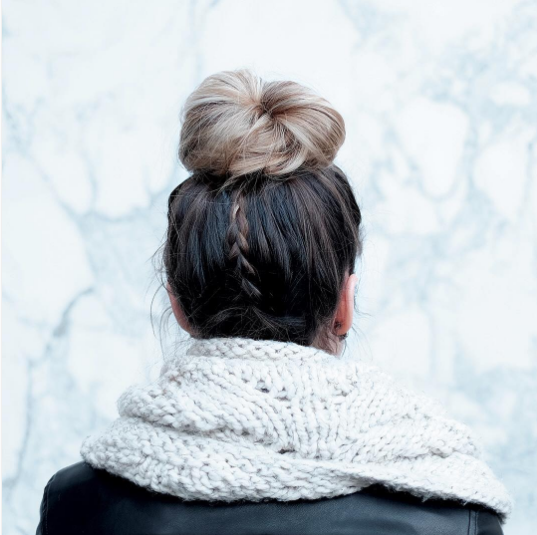 Get The Look: Topknots are the OG go-to style for just about any occasion. Give this classic style a twist by adding in a small braid to the back of your hairstyle. This easy extra step only takes a few additional seconds and instantly elevates your favourite look.

Start by flipping your hair over and grabbing a small section of hair at the nape of your neck. Simply braid this section, form your hair into a ponytail (making sure not to mask the braid), and wrap the ends into a bun at the top of your head. Top off your style with your favourite earmuffs and head out the door. It's that easy!
With these handy hairstyles for cold weather you can say goodbye to sacrificing style in the name of warmth. Functional and cute, our top pics will keep your hair looking great all winter long. Is your hair looking dull and dry thanks to all that wind and reliance of dry indoor heaters? Try a hair gloss from our Shades EQ range to condition and protect hair from losing essential moisture in the cooler months. To find out more, speak to a Redken artist near you.